ACA News
16 Mar, 2020
by

bokam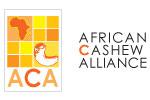 Please click below to read...
21 Jan, 2020
by

bokam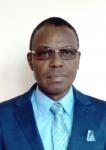 It is with great pleasure that the African Cashew Alliance (ACA) announces the appointment of Mr. André Mahoutin TANDJIEKPON as Executive Secretary of the Consultative International Cashew Council (CICC). Following an intensive recruitment process, he has been designated by the Council of Ministers, the supreme authority of the...
read more
29 Dec, 2019
by

bokam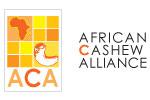 La 3ème édition du Conseil International Consultatif du Cajou (CICC) a eu lieu du 17 au 20 décembre 2019 à l'hôtel Sopatel Silmande à Ouagadougou, Burkina Faso. La première journée de réunion a débuté par une session de travail des membres du Comité ad hoc. La session de travail a compté 33 participants de 10 pays différents et était composée de...
read more
Pages